Mayroad Completes Over 140 Roof Replacements at McConnell Air Force Base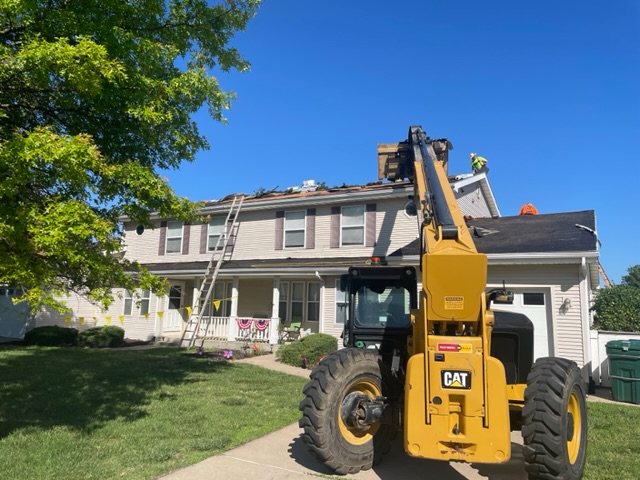 In April 2022, a severe storm wreaked havoc on McConnell Air Force Base, leaving a trail of destruction in its wake. The extensive damage included the roofs of numerous residential buildings, demanding urgent attention. To address this issue, Mayroad embarked on a comprehensive roof replacement project, working to restore the safety and comfort of the base's housing facilities.
Phase 1 of the project commenced on April 18, 2023, and was completed on July 19 of the same year. This phase involved the replacement of a staggering 143 full roofs, addressing the most severe cases of storm damage. Phase 2 is currently pending funding and has not yet begun. The timeline for Phase 2 remains to be determined but promises to continue the restoration efforts with the replacement of an additional 87 full roofs, as well as partial replacements for 151 Vertical/New Construction homes.
It's important to note that not all roofs needed full replacements. While the primary goal of the project was to repair storm-damaged roofs, Mayroad took the opportunity to enhance the overall quality and longevity of the roofing systems. The new roofs are designed to offer improved durability, energy efficiency, and insulation. These upgrades not only contribute to the comfort and safety of the residents but also align with modern sustainability standards.
In addition to roof replacements, the April 2022 storm also caused damage to vinyl siding on various housing units. As part of Phase 1, Mayroad has included the repair or replacement of damaged siding. This crucial aspect of the project started on August 28. To date, 20 homes have been completed. By addressing the siding, Mayroad ensures that the damaged exteriors are returned to the original look and protection. These projects contribute to the overall revitalization of the base's housing facilities.
Mayroad's roof replacement project at McConnell Air Force Base is a testament to the company's dedication to quality, safety, and timely execution. The efficient completion of Phase 1, with 143 full roof replacements, is a significant milestone in the restoration process, and the upcoming Phase 2 promises to further the mission of ensuring the well-being of the base's residents.